In response to an earlier post (Enhancing Ocaml Debugging Experience in Visual Studio Code - #4 by jbeckford) I've uploaded a video on YouTube: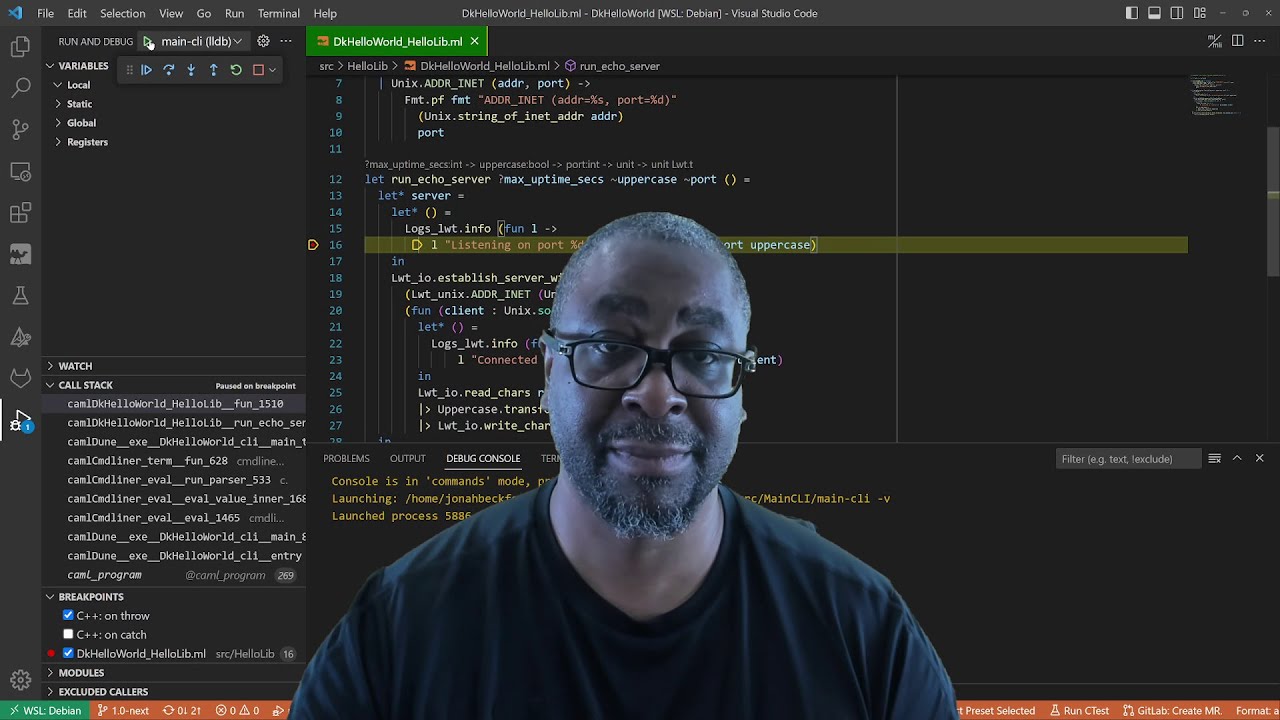 Direct Link: https://youtu.be/OV19_FqAUCw
Quick Summary: Pre-requisite skill is the ability to compile your own OCaml compiler. Only macOS and Linux. Breakpoints and single-stepping; no display of OCaml values.
Hopefully it will be the first of several if a few people subscribe or comment. The video, and others that I may make for that new channel, are not for OCaml beginners.
Aside: Personally, I don't become a beginner in a new subject without first having a glimpse of what I can accomplish in that subject. My expectation is that the people curious about OCaml may land on a few videos and then become beginners.
Since this is my very first YouTube video, I'd appreciate feedback!